Cohen Center for Health and Recovery from Lyme and Tick-borne Diseases
This Center for adults & children provides affordable care, training, and research treatments.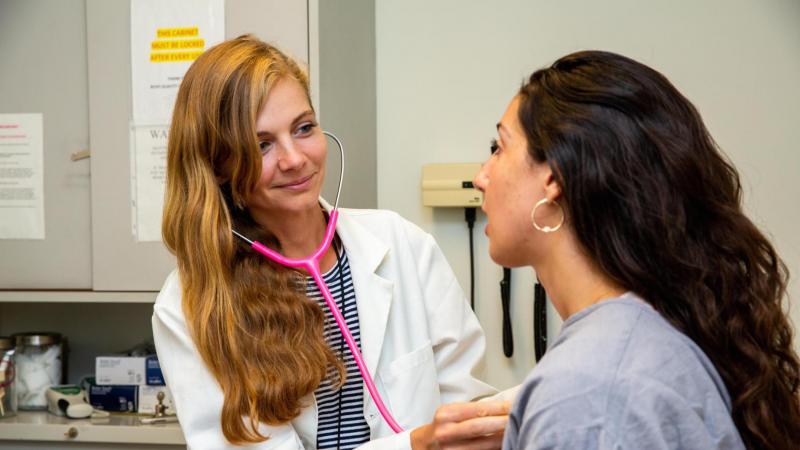 The Cohen Center for Health and Recovery, combining patient care and research for Lyme disease and other tick-borne diseases, was launched in August 2021 at Columbia University's Vagelos College of Physicians and Surgeons. Due to our long waitlist, we are not currently scheduling new patients. Please return to this webpage periodically for updates on when we will resume seeing new patients.
The Need
Tick-borne diseases are multi-system illnesses involving the skin, muscles, joints, the heart, peripheral nerves, and/or the brain. While early Lyme disease usually responds well to rapid treatment, later Lyme disease manifestations can be more challenging to treat. The CDC estimates that there are 476,000 newly diagnosed and treated cases annually.  Each year, despite antibiotic treatment, approximately 10-20% of these new infections will lead to distressing and potentially disabling symptoms, such as severe fatigue, joint and muscle pain, neurologic symptoms, irritability, depression, sleep disturbance, and cognitive problems, that may last for months or years.  Because these tick-borne infections can trigger disturbing physical and neuropsychiatric symptoms, clinicians without specialized training in tick-borne diseases may be uncertain how to help these patients.  Our Center offers evaluation and treatment by clinicians with expertise in the evaluation and treatment of tick-borne diseases. 
The Center
The Cohen Center for Health and Recovery (CHAR) from Tick-Borne Diseases, supported by a generous gift from the Steven & Alexandra Cohen Foundation, is the first in New York City to offer dedicated evaluation and treatment for children and adults with acute and chronic symptoms from Lyme and tick-borne diseases.   The gift also establishes a new national clinical trials network that focuses on identifying more effective treatments for patients with acute and chronic manifestations of Lyme and tickborne diseases.  Patients at CHAR will be informed of ongoing research studies and clinical trials for which they may be eligible. For more information on the Clinical Trials Component, please visit the CTN webpage. 
About Us                                                                                                                                  
CHAR is a multi-disciplinary research-integrated clinical center devoted to the treatment of Lyme and other tickborne diseases in children and adults.  Bringing together experts from the Center for Family and Community Medicine and from the Lyme and tick-borne Center in the department of Psychiatry, our clinic provides in-depth evaluations,  personalized and compassionate treatment, and an opportunity to participate in research that may lead to the identification of new diagnostic tests and treatments.   Our approach brings together traditional medicine, neuropsychiatry, and integrative medicine.   The CHAR leaders include experts in tick borne diseases and neuropsychiatry (Dr. Brian Fallon and Dr. Shannon Delaney) as well as experts in family and integrative medicine (Dr. Krishna Desai and Dr. Kristen Kendrick).
Our services include:
Education about tick-borne diseases
Diagnostic evaluation
Second opinion service
Medication consultation and treatment  
Neuropsychiatric evaluation and treatment
Neurocognitive testing
Integrative Medicine evaluation and treatment
Access to state-of-the-art research trials
Referrals to appropriate specialists (e.g., Neurology, Rheumatology, Rehabilitation Medicine, Immunology, Endocrinology).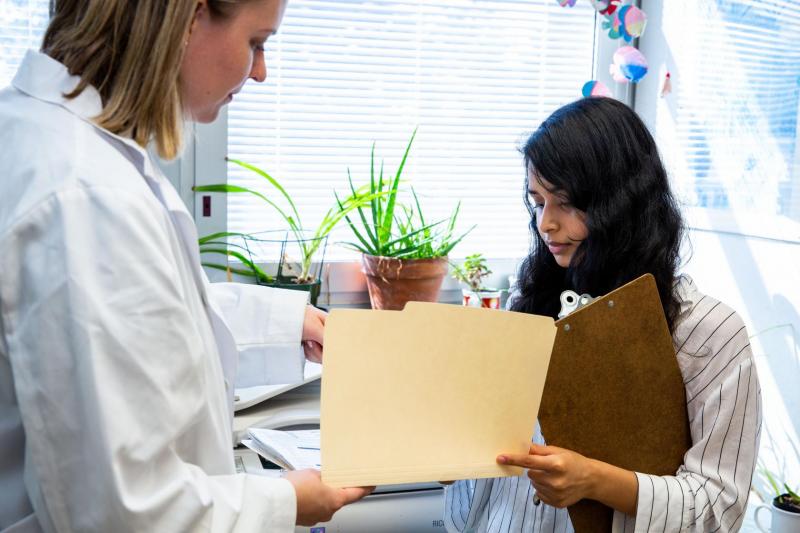 Our Team:
Brian Fallon, MD, MPH
Shannon Delaney, MD
Krishna Desai, MD, FAAFP
Kristen Kendrick, DO                                                                                                                              
Location:                                                                                                                                         
The Cohen Center for Health and Recovery is located at the Neurological Institute at Columbia University Irving Medical Center in Washington Heights.

Address:
710 168 St, 12th floor
New York, NY 10032
Insurances Accepted:
Aetna Commercial
Aetna MCare
Empire BCBS - Commercial
Empire BCBS - MCare
MagnaCare
Local 1199
UBH - MCaid
UBH - Oxford Commercial
UBH - United Commercial
Medicare
Medicare Railroad